Something MISSING this way comes…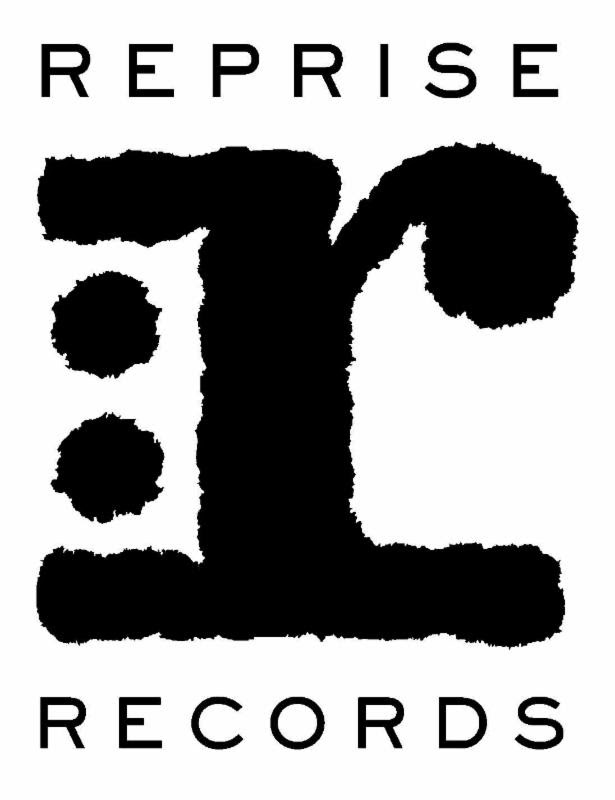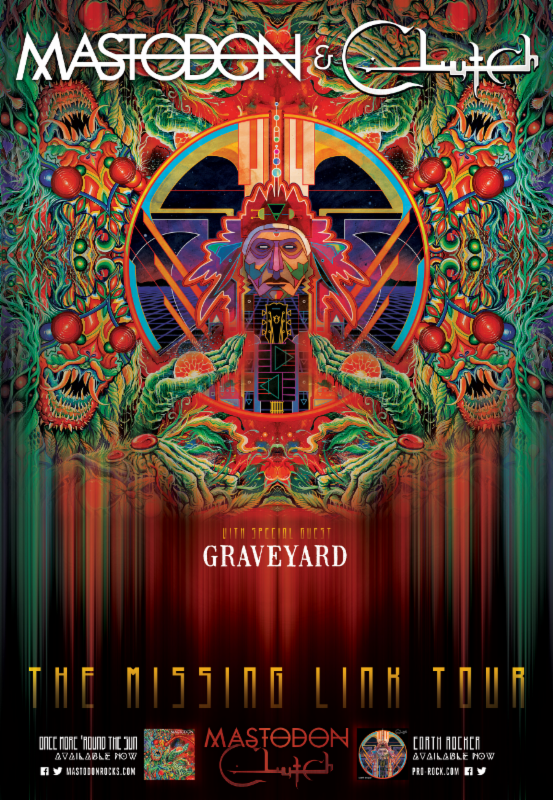 Two of the world's most respected and influential hard rock bands Mastodon and Clutch are proud to announce THE MISSING LINK TOUR, which brings together both bands as they join forces along with special guests Graveyard and Big Business – each taking part of the tour as support.Together, this night of heavy rock will be one of the heaviest and most exciting concert events of the year.
THE MISSING LINK TOUR kicks off on April 16 in St. Paul, MN. with support provided by Big Business, who recently supported Mastodon throughout a sold-out European tour. Sweden's  Graveyard will then take over the main support slot starting in Los Angeles on April 29 for the remaining dates, closing out the tour in Columbus, OH on May 24. Tickets are on sale now.
Mastodon and Clutch share a longtime friendship as fans will recall Clutch front man Neil Fallon contributed vocals to "Blood And Thunder" (from Mastodon's 2004's Leviathan) so fans can expect surprises in store for fans throughout the tour rumbling across North America. THE MISSING LINK TOUR will feature full sets from both Mastodon and Clutch.
Clutch will close the show on April 24 in Vancouver, May 10 in Pittsburgh, May 15 in Bethlehem,  May 16 in Baltimore and also the final night of the tour, May 24 in Columbus. Mastodon will close all other shows. For further info on Mastodon, go to: http://www.mastodonrocks.com/. For further info on Clutch go to http://www.pro-rock.com
Clutch drummer Jean-Paul Gaster had this to say about the tour.

"We are very much looking forward to our US tour with our friends in Mastodon. We always enjoy playing live but when we have the opportunity to share the stage with a band as inspiring as Mastodon we know each evening will be that much more special. See ya out there!"
Mark your calendars, as THE MISSING LINK TOUR will roll into Denver's prestigious Red Rocks Amphitheatre on May 3, and joins the stellar line up for Atlanta's Shaky Knee's Festival on May 8. The New York City show will take over the  celebrated Central Park Summer Stage annual concert series on May 19. General tickets on-sale now!
Mastodon were been nominated for a 2015 Grammy Award for Best Metal Performance for "High Road," from ONCE MORE 'ROUND THE SUN. This is the band's third Grammy nomination. The 57th Annual Grammy Awards were held in Los Angeles on Feb 8.
Revered Maryland rockers Clutch have been pushing the boundaries that define heavy rock music since the 4 original members got together in high school. Clutch is an unmatched musical force that has been best described as "the quintessential American Rock Band". Clutch released their tenth and latest studio album Earth Rocker via their own label Weathermaker Music on March 16, 2013. The album entered the Billboard Top 200 chart at #15 giving the band their highest chart position to date.
Mastodon's sixth studio album, the universally praised, ONCE MORE 'ROUND THE SUN, entered the Billboard Top 200 Albums chart at the #6 position on June 24, 2014, also their highest chart debut of their career.  ONCE MORE 'ROUND THE SUN has rightfully been placed in many Year End Critics & fan BEST OF 2014 lists including those in Rolling Stone, Revolver, Magnet, Decibel, CMJand many more. At present Mastodon has remained on the CMJ Loud Rock charts for the 26th week in a row. OMRTS was placed No. 8 on Rolling Stone's "Top 20 Metal Albums of 2014″ list.
Clutch's Earth Rocker reached #1 on the Rock Chart and #4 on iTunes' overall Top 100 album chart. Earth Rocker was awarded "Album of The Year" by Metal Hammer and garnered a Top 10 spot on Rolling Stone's "Top 20 Metal Albums of the Year"
Clutch is currently working on their follow up to Earth Rocker which will be released in 2015.
Do not miss THE MISSING LINK TOUR this spring. Confirmed dates are as follows:
*Mastodon Closes The Evening.
**Clutch Closes The Evening
Apr 16              *St. Paul, MN                 Myth
Apr 17             * Winnipeg, MB               The Burton Cummings Theatre
Apr 18              *Saskatoon, SK              O'Brian's Events Center
Apr 19             * Edmonton, AB              Expo Centre
Apr 21             * Calgary, AB                  MacEwan Hall
Apr 23             * Vancouver, BC              Commodore Ballroom
Apr 24              **Vancouver, BC             Commodore Ballroom
Apr 25              *Portland, OR                 Roseland
Apr 26              *Seattle, WA                   Showbox SODO
Apr 28             *Oakland, CA                 Fox Theater
Apr 29              *Los Angeles, CA           Palladium
Apr 30             *Tempe, AZ                    Marquee Theater
May 01             *Las Vegas, NV              House of Blues
May 02             *Salt Lake City, UT          The Complex
May 03             *Denver, CO                   Red Rock's Amphitheatre
May 05             *San Antonio, TX            Kapone's Ballroom
May 06             *Oklahoma City, OK        Diamond Ballroom
May 08             Atlanta, GA                   Shaky Knees Festival
May 09             *Raleigh, NC                   Lincoln Theatre Street Stage
May 10             **Pittsburgh, PA              Stage AE
May 12             *Clive, IA (Des Moines)   7 Flags
May 13             *Milwaukee, WI               Eagles Ballroom Club Stage
May 15             **Bethlehem, PA              Sands Event Center
May 16             **Baltimore, MD               Pier Six Pavilion
May 17             *Boston, MA                  House of Blues
May 19             *New York, NY               Central Park Summerstage
May 20             *Niagara Falls, NY          Rapids Theatre
May 21             *London, ON                  London Music Hall
May 24             **Columbus, OH              LC Pavilion  
MASTODON:
Troy Sanders — Bass Guitar / Vocals
Brent Hinds — Guitars / Vocals
Bill Kelliher — Guitars
Brann Dailor — Drums / Vocals
CLUTCH:
Neil Fallon – Vocals/Guitar
Tim Sult – Guitar
Dan Maines – Bass
Jean-Paul Gaster – Drums/Percussion